Fossil Fuel Pollution and Climate Change: How health care leaders can safeguard their patients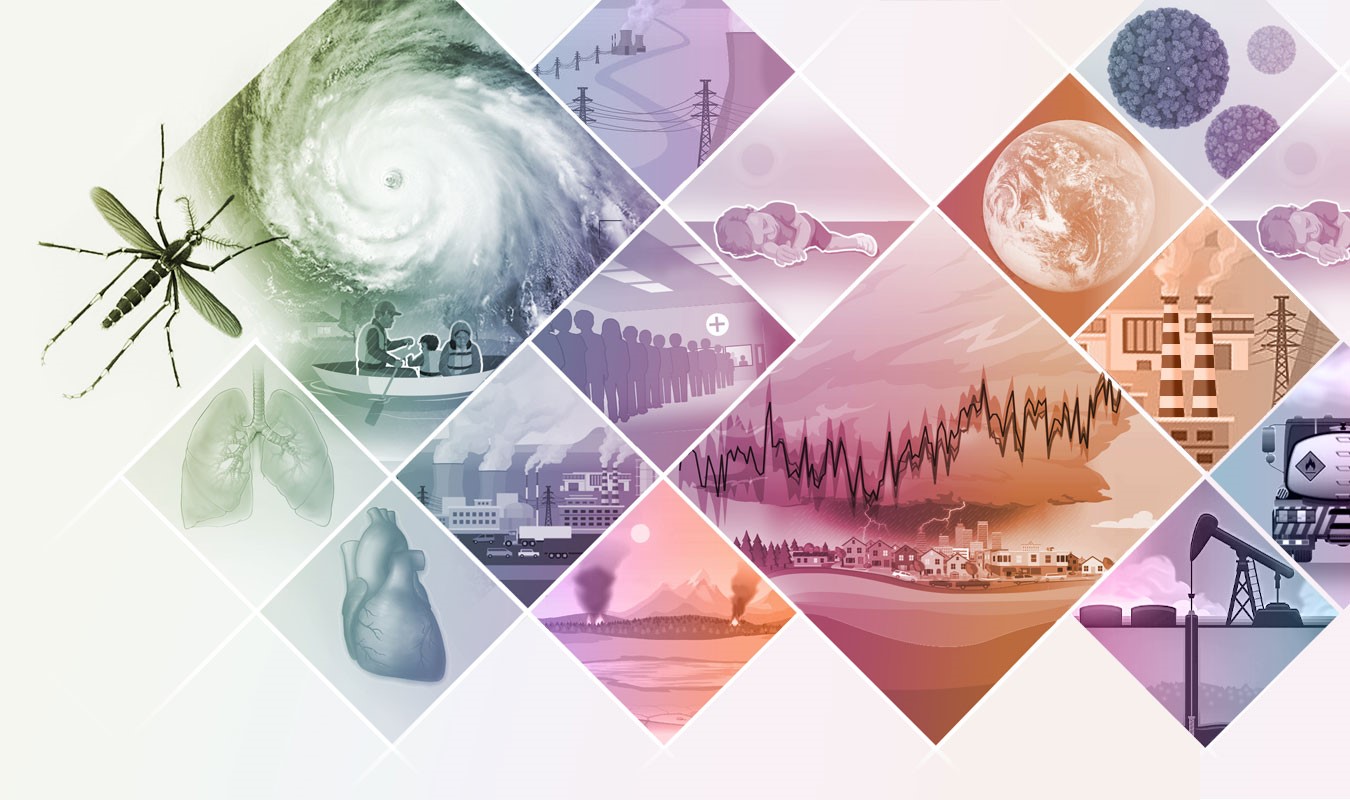 As the burning of fossil fuels continues to cause health hazards like air pollution, it is also the primary driver of the climate crisis. The health care sector has a responsibility to urgently respond to the accelerating impacts of record temperatures, extreme weather events, and rising sea levels that are contributing to a full-fledged public health crisis across the globe. This new reality prompts crucial questions for clinicians and health care leaders as to how to collectively move forward to prevent and mitigate current and future health and health care system impacts.
As a health care professional, how can you respond to the responsibility and opportunity to address both the root causes and downstream harms of fossil-fuel pollution and climate change? How can you deliver climate-informed specialty care, such as in the fields of Cardiology, Pulmonology or Pediatrics? How can we address racial, ethnic, and socioeconomic disparities exacerbated by the climate crisis? These questions and more will be discussed by researchers and leaders from across the health care space in this free virtual event.
Join editors from the New England Journal of Medicine as we bring attention to the broad range of health impacts of climate change and how physicians and health care leaders can help to safeguard their patients' health.
Learn about:
Key impacts of fossil-fuel pollution and climate change on health and health care delivery
Inequitable burdens of fossil-fuel pollution and climate change
Practical approaches for clinicians and health care leaders to respond to these challenges
Agenda
12:00 – 12:05
Welcome Remarks
12:05 – 12:20
Opening Talk
12:15 – 12:45
Session 1: Specialty-Focused Clinical Practice
12:45 – 12:55
Session 2: Health Equity
12:55 – 1:30
Session 3: Implementation, Education, and Advocacy