By Emily Collins Executive Director and Managing Attorney, Fair Shake Environmental Legal Services
The law is reason," Aristotle said, "free from passion."
At Fair Shake Environmental Legal Services, those concepts — law, reason, free, and passion — often work together, but not necessarily in ways Aristotle suggested. Yes, we often have to prune the passion of our clients, focusing on reason and law to guide our counsel. But "free" has another meaning for us: We charge our clients on a sliding scale, so legal services for many of our cases are, indeed, free.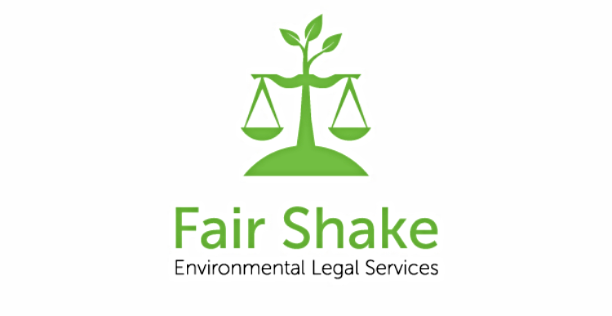 Also, Aristotle's characterization of law is missing a crucial component: access. That's what we do at Fair Shake. We provide access to those who often cannot get (or cannot afford) a fair hearing of their case. As part of our incubator model, we train less-experienced lawyers on environmental issues. These Resident Attorneys learn how to use both out-of-court negotiation and the full weight of the judicial system to secure justice for our clients.
I started Fair Shake in 2013, with the generous help from The Heinz Endowments, the Colcom Foundation, The Pittsburgh Foundation, and the George Gund Foundation. At the time, ours was a novel approach of both providing low-cost legal services and serving as an incubator to train attorneys in environmental law so they could open their own practices. Back then, there were fewer than two dozen law incubators of any kind operating in the U.S.; since 2013, the number has tripled. While it's difficult to know what influence those first incubators had on this sudden expansion, it's clear that the training models are taking hold.
Despite the growth in incubators, Fair Shake remains unique as the only nonprofit environmental firm with a residency program that's geared toward modest-means clients. We also are the first law firm in the country with training model that uses a nonprofit, scaled-fee structure. We believe that our sliding-scale approach will give lawyers the skills to increase access to environmental and social justice by providing them with both practice and business models.
Fair Shake has offices in Pittsburgh and Akron that provide legal services to individuals and organizations, local governments and businesses, some of whom would otherwise have difficulty affording legal counsel. Our staff includes two supervising attorneys, a communications and development director, and four lawyers who serve two- or three-year residencies before establishing their own offices. We often work in underserved rural communities, but also address urban environmental challenges, such as land use planning, business development, sewer problems and air quality issues.
In Pennsylvania, we're a member of the Pittsburgh region's Air Quality Collaborative (AQC), and some of our activities intersect with those of other Collaborative members. We represented the Clean Air Council in examining questions raised by plans for the new Shell Appalachia petrochemical "cracker" plant in Beaver County, northwest of Pittsburgh. CAC and Fair Shake focused on township-level issues that most affected local residents: air, noise and traffic. We interviewed witnesses and reviewed evidence, arguing for stricter controls. As a result, local supervisors promised tighter enforcement before issuing the local permit. The cracker plant remains a high priority, because many believe the implications for this massive operation will be felt for decades in that area and possibly downwind, too, into other areas.
We provided another AQC member, Allegheny County Clean Air Now (ACCAN), with legal support to fight the now-shuttered Shenango Coke Works on Neville Island, west of Pittsburgh. While the plant itself shut down last year, there remain significant questions regarding the future of the site.
As our Resident Attorneys go through our program, we expect to see more and more air and water quality issues being addressed. These include some individual cases that might not catch the attention of watchdog groups or government authorities. Instead, they have to be addressed directly by the people affected – and probably will not make headlines.
For example, we helped Gillian Graber, who lives in a county east of Pittsburgh, file an air quality citizen lawsuit to prevent her neighbors from continuing to burn wood their outdoor wood-fired stove, which was affecting her children's asthma. Graber also used an air monitor from GASP — Group Against Smog and Pollution — to take readings of the pollutants entering her home to demonstrate the level of harm. The lawsuit was successful in getting the neighbors to stop, and exemplified how local residents can use citizen suits that allow them to have a role in enforcing air quality and other environmental laws rather than relying only on nonprofit groups to do the work.
In another case, Larry Oswald, who lives in one of Pittsburgh's northern suburbs, faced charges of violating a municipal yard ordinance because he was growing a "natural yard," consisting of edible plants, wildflowers and different grass varieties, to provide better habitat for bees and increase stormwater infiltration. The municipality fined him hundreds of dollars and attempted to force him to convert his yard into a uniform grass lawn. Although Oswald represented himself, which is common with yard ordinance violations, we assisted him in his defense in both magistrate and county court. We directed him to exceptions in the municipal ordinance, and we hired a plant biologist to testify to the benefits of a natural yard. Not only was Oswald eventually found not guilty, but our approach could be a model for other homeowners in municipal cases.
These are just a few examples of the range of Fair Shake's services. For environmental issues large and small, we want to promote public health, clean water, clean air, and fair land use by working directly with the individuals affected. None of that happens without the first step: providing access to justice — not only for some but for all. By making access possible, air quality and other environmental issues in the region can be addressed by the people who live, work and play in local communities.
For more information about Fair Shake, find us at www.fairshake-els.org or contact us at our Pittsburgh office by calling (412) 742-4615.
The opinions expressed in this column are that of the writer, who is responsible for its content.