Fresh Voices for Clean Air – Apply Today!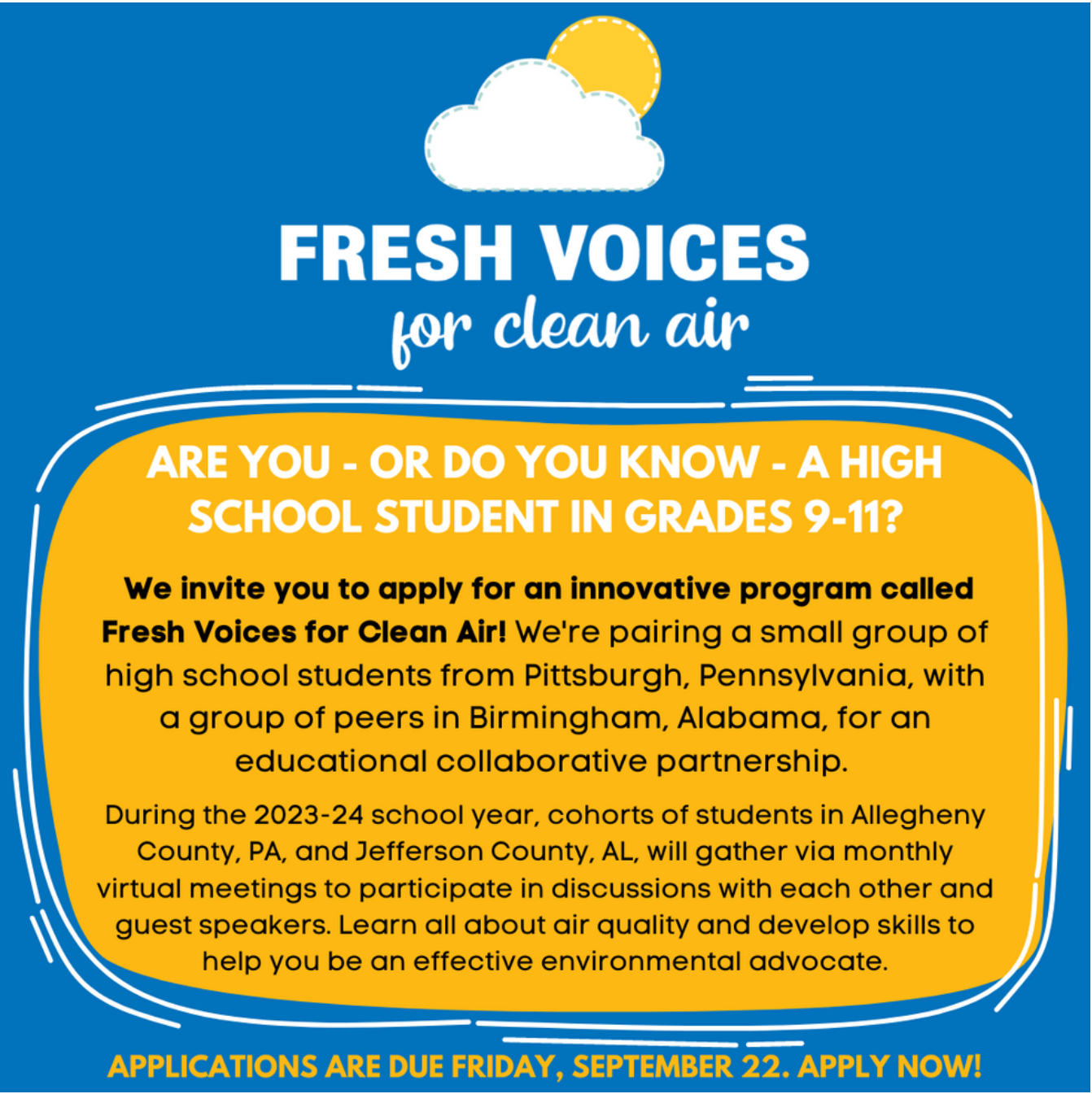 Date
Sep 4, 2023 - Sep 22, 2023
Throughout 2023-24, the cohorts in each city will meet virtually to participate in discussions with each other as well as guest speakers. This year, Fresh Voices will be partnering closely with Communitopia's Pittsburgh Youth for Climate Action (PYCA). The team will learn more about air quality while building the skills necessary to become effective environmental advocates. By the program's end, students will have created, developed, and executed an air quality project of their own choosing, with the support of adult mentors in Pittsburgh and Birmingham.
Participants will need access to a laptop or desktop computer, tablet, or smartphone to take part in virtual meetings, as well as written consent from a parent or guardian. The deadline to apply is Sept. 22, 2023.
Need a little more info first? GASP will host a brief virtual info session via Zoom at 4:30 p.m. EST / 3:30 p.m. CT on Sept. 12. GASP staff will provide details about the program and answer any questions.