2023 Geared Up and Grounded Bike Tour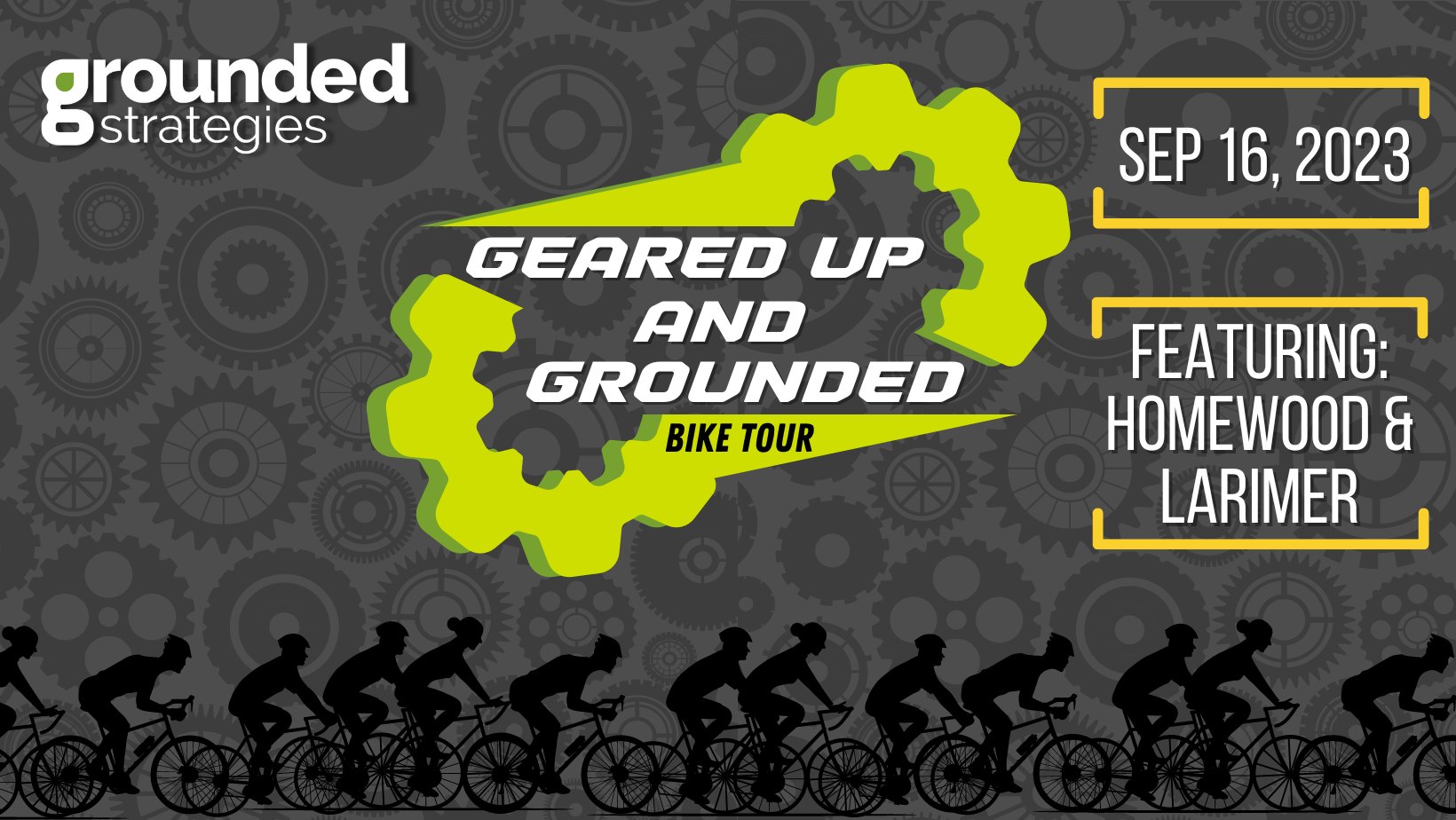 This year's Annual Bike Tour event will feature Grounded's projects in Larimer & Homewood!
Grounded will be gathering at Bakery Square (6425 Penn Ave, Pittsburgh PA, 15206) before the ride where there will be POGOH bikes available for those who do not have a bike.
Official Start Time: 9:00am
Official Route: TBD
The Pittsburgh region has over 30,000 vacant lots, many of which are overgrown and unmaintained. More importantly, most of these vacant lots are concentrated in black and brown communities that are also low-income, creating an environmental and racial justice emergency.
Grounded elevates community champions and their efforts to reclaim these abandoned spaces, and turn them into vibrant community assets for everyone to enjoy. Come along and see these sites firsthand and meet the neighborhood advocates making it happen!
At each stop, we will speak to community partners, learning about their journey and the transformation of vacant spaces into activated places.
The ride will feature gentle grades and a slow to moderate pace.