Beaver County, PA: Educational Town Hall Series on Shell Plastics Plant and Emergency Response Plans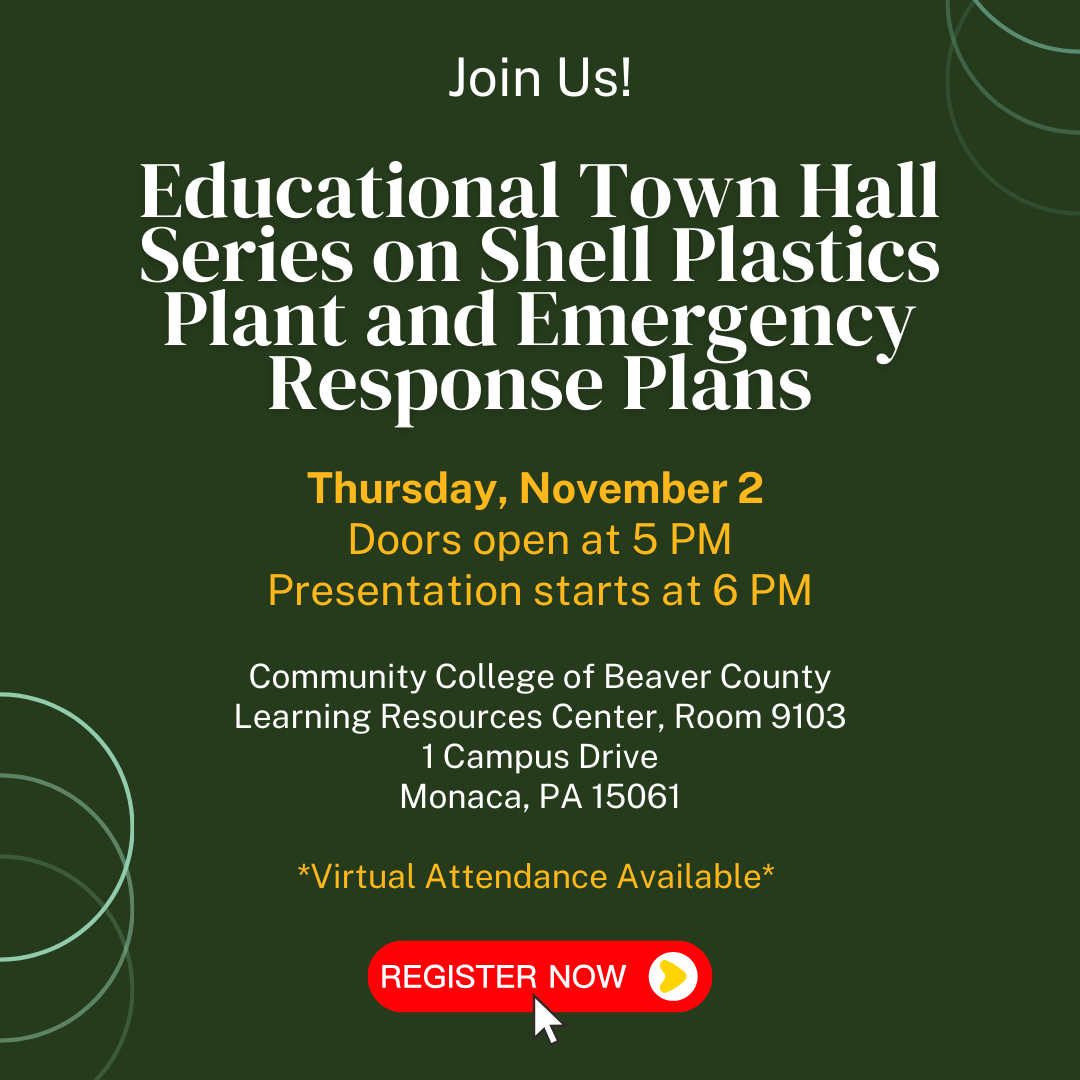 Organizer
Food and Water Watch
For months, Beaver County residents have been raising questions and concerns about the local government's emergency response plans and notification procedures. Community members worked hard to organize a Town Hall event on August 15, which should have been a space for residents to raise questions and concerns directly and openly with county leadership and staff — but just one week before the event, Beaver County Commissioners backed out of attending.
In response, community leaders have organized a series of town halls throughout Beaver County to educate neighbors about the Shell plastics plant in Potter Township, its health and safety impacts, and actions community members can take!
These events are organized by Food & Water Watch and the Shell Accountability Campaign.