3 Rivers Watch: Learn How to Spot and Report Water Pollution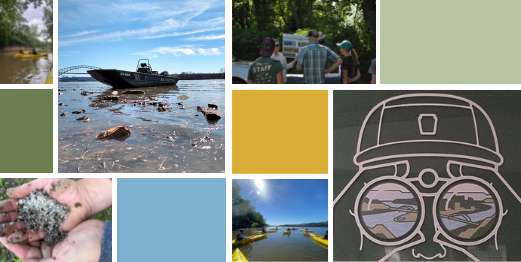 Venue
Millvale Riverfront Park
Organizer
Three Rivers Waterkeeper
Join Three Rivers Waterkeeper for an in-person training session while kayaking or hiking where they'll go over what pollution to look for and how to report pollution while you're out by or on the water! For these kayaking training sessions, all equipment such as kayaks and life jackets will be provided.
We will have two sessions on September 21st that can accommodate 3 people each.
The first session will run from 5:30 – 6:30 PM
The second session will run from 6:15 – 7:15 PM.
The 3 Rivers Watch is a network of volunteers who are active river users or river watchers, from individuals to groups, who have a vested interest in clean water. You can monitor the water while you are boating, kayaking, swimming, or even walking along the river. If you are passionate about creating drinkable, fishable, and swimmable waters, then you might be a great fit for our 3 RIVERS WATCH program.