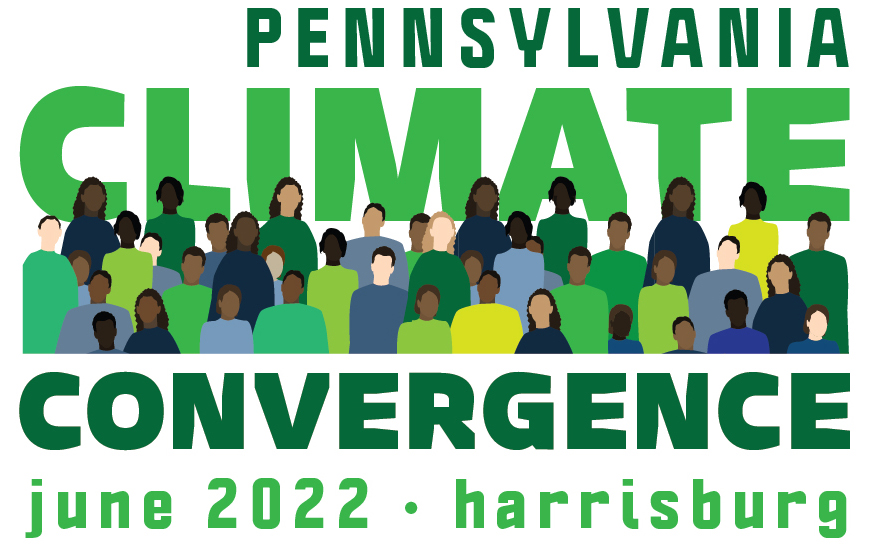 This spring advocates, activists, and concerned residents will converge on Harrisburg to tell our governor, lawmakers, and regulators that they are having the wrong conversation on climate and need to change their stance. Our government is keeping Pennsylvania from being part of the solution to our biggest crisis by: denying climate change subsidizing fossil fuel […]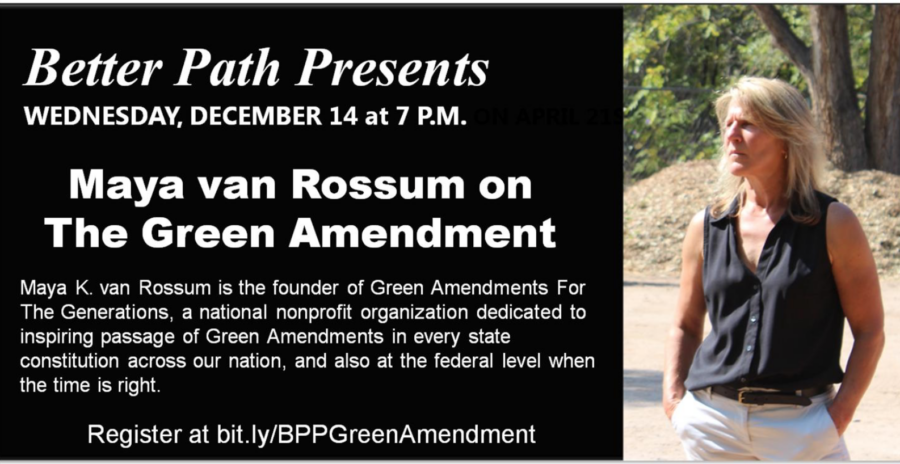 Join us for the final Better Path Presents for 2022 when Maya van Rossum, Founder of Green Amendments For the Generations will speak about the new edition of her book The Green Amendment.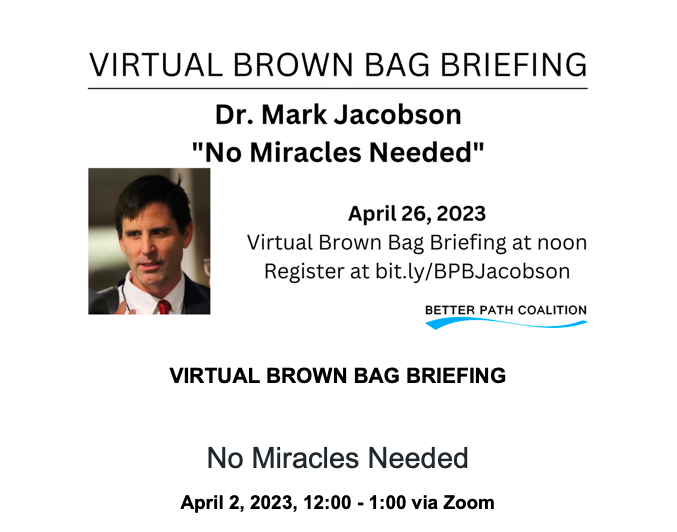 Join Better Path Coalition for their April Virtual Brown Bag Briefing with Dr. Mark Jacobson who will discuss the subject of his new book, No Miracles Needed: How Today's Technology Can Save Our Climate and Clean Our Air (Cambridge U. Press).