What Is Radon and How Can You Monitor it in Your Own Home?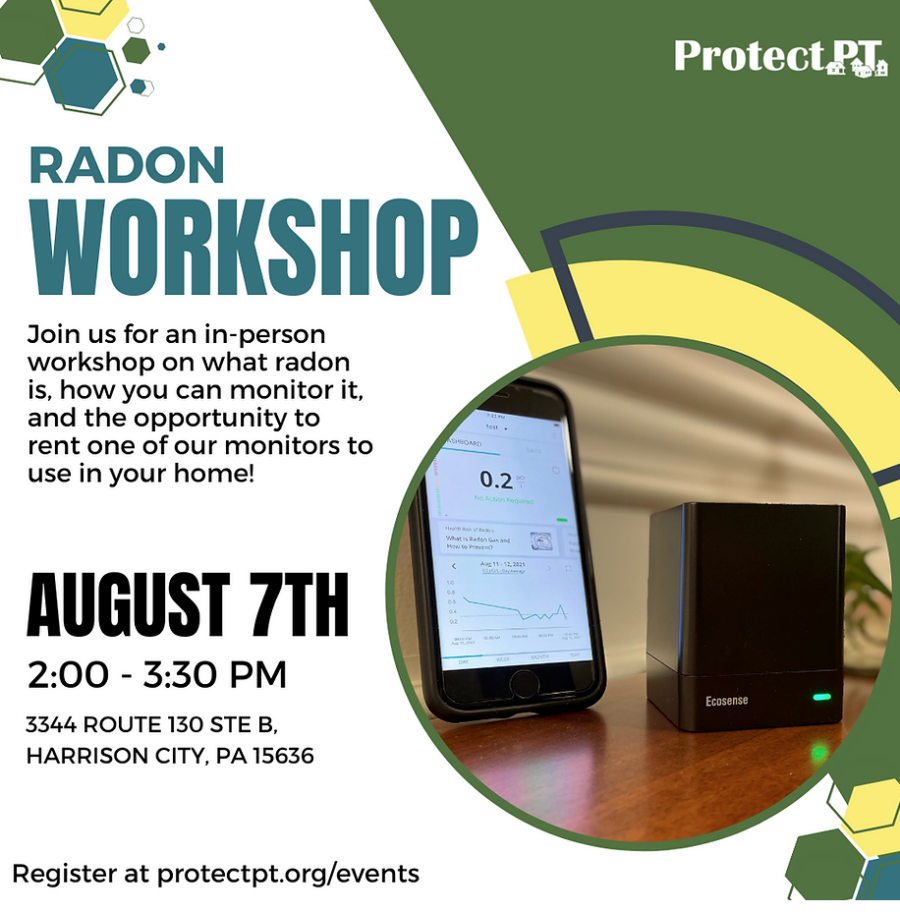 Date
Sunday, August 07, 2022
Protect PT is hosting a Radon Monitoring workshop in our Community Education Center to speak about what Radon is, Protect PT's Radon Air Monitoring Program, how to install our Radon monitors, and how to see in real-time what the Radon levels are in your home! All participants will have the option to rent a radon monitor to take home and use for 30 days to see in real-time the radon levels in their home.