Seneca Leader Degawëno:da's Embarks on a Summer Solstice Paddle in Pittsburgh; Invites Participation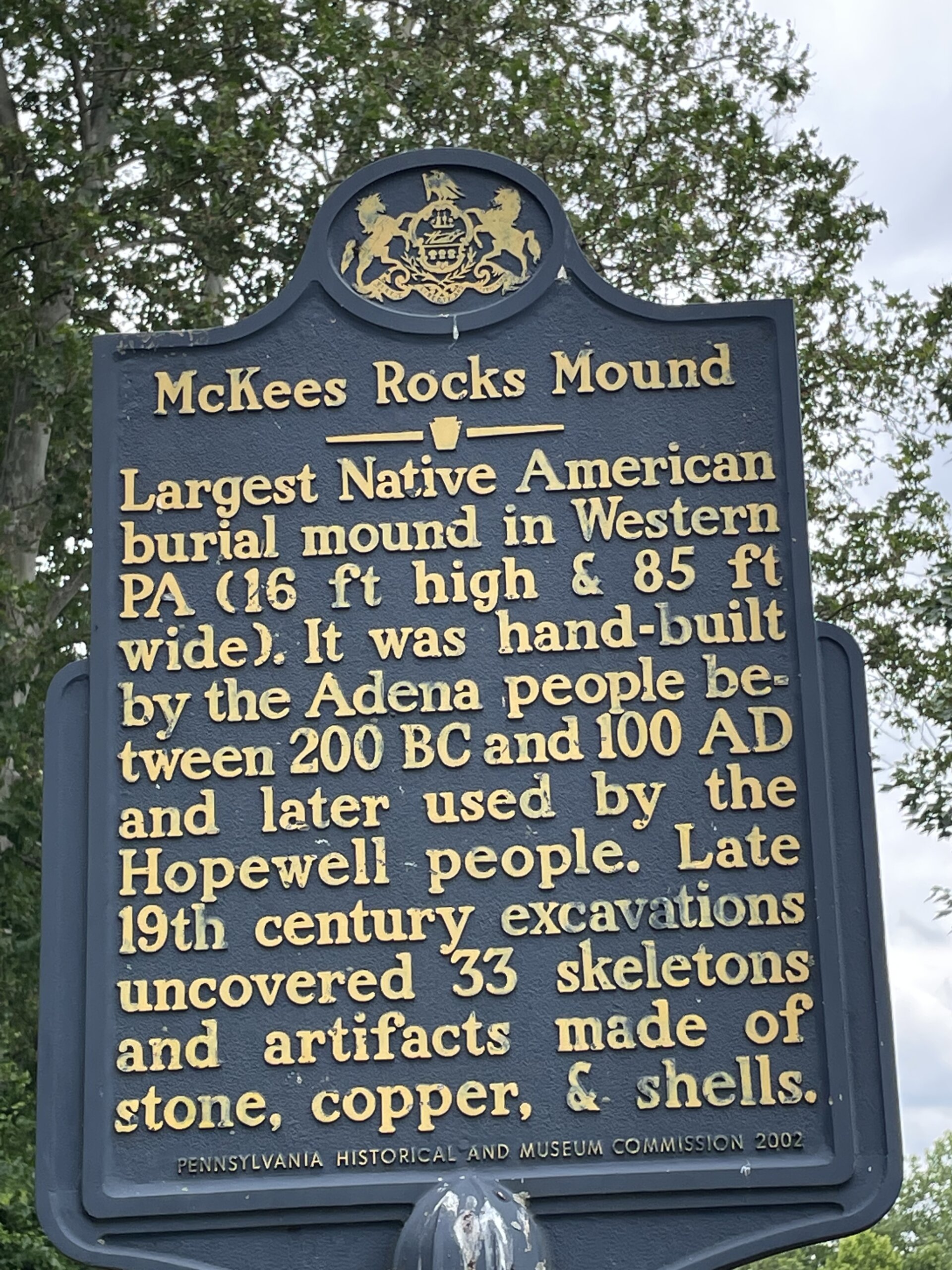 Pittsburgh, Pa. – The local indigenous community, people of faith, environmental advocates, elected leaders and the public are invited to join Degawëno:da's of Defend Ohi:yo' and the Seneca community for a Summer Solstice Paddle and ceremony on the Ohio in honor of his ancestors at the McKees Rocks Mound, the largest Native American burial mound in Western Pennsylvania.
Degawëno:da's, kin to Handsome Lake, Cornplanter and Guyasuta, will to hold a ceremony along the Ohio River to conclude near the ancient indigenous burial mound located four miles from Pittsburgh on the Ohio River. Guyasuta was an important Seneca leader who played a pivotal role in the French and Indian War. In Pittsburgh, Guyasuta is honored in a public sculpture called Point of View, which overlooks Point State Park.
The ceremony will take place upon the water near the Mound at McKees Rocks (for those on kayaks. A steep, narrow path and small landing exists at this spot but is not advised for the public). All others are invited to join in remembrance at Ranger's Field off Sproul Street, the ballfield near Vic's Boat Park. This site has been chosen to also bring attention to the desecration and lack of access to what remains of the Mound. This unnecessarily continues to be a struggle for native people to gain access to sacred burial sites across North America.
Degawëno:da's invites environmental advocates to speak near the plaque commemorating the indigenous burial mound. Media are welcome.
Those wishing to reserve a free kayak for the event may register here. Kayaks are available on a first come first serve basis.
"It is time again to unite. I call upon you all to join us in ceremony for this Summer Solstice as many of the worst issues effecting us are hidden deep in the darkness," says Degawëno:da's. "Attacks are made from there upon the lands, the waters and all for whom they provide. All that slither, crawl, walk, swim and fly. We come together with love, honor and respect. For self, one another and all creation. With Honor to our Eldest Brother the Sun, this day his longest journey of the year. It's time to shine bright. Let us bring the light."
In 2019, Degawëno:da's spent the summer paddling more than 300 miles on the Ohi:yo' (Allegany River) from the headwaters in Coudersport, Pa., to the Pittsburgh's Point, called a Paddle with Peace and Prayer for Water Protection. The journey helped to draw attention for the need to defend our waters and wetlands from the Northern Access Pipeline, fracking and other activities that threaten public health and the environment.
The Summer Solstice Paddle will proceed as follows Wednesday, June 21, 2023*
Sunrise: The day begins with a sunrise ceremony at Tygart Lake State Park, West Virginia, to welcome the new days' longest light.
11 a.m.: South Side Public Boat Launch (off Three River's Heritage Trail) on the Mon River and Three River's Rowing Launch (near Millvalle Park)  across from Herr's island on the Ohi:yo' (Allegany River)
Seneca leader Degawëno:da's and Mark Alessi will launch from separate locations on the two rivers and paddle to The Point in Pittsburgh. Degawëno:da's and Mark will be joined by a group of local kayakers who will paddle in support from both starting points.
1:10 p.m.: Pittsburgh Point near the North Shore
Kayaks will converge with Degawëno:da's and Mark near the North Shore Point at the confluence of the Ohi:yo' and the Monongahela Rivers.
2-3 p.m. Closing upon the water, near the sacred burial ground at McKees Rocks Mound in McKees Rocks and Ranger's (Ball) Field on Sproul Street.
Kayaks exit at Vic's Boat Park, 1 River Ave, McKees Rocks, Pa. and people will proceed to nearby Ranger's Field.
*Times are best estimates
Three Rivers Water Trail Guide Map may be found here.
Special thanks to partner support from Three Rivers Waterkeepers, 3 Rivers Outdoor Company, ACCAN, People Over Petro, Eyes on Shell and Breathe Project