Securing financing and advancing large-scale CO2 and H2 infrastructure projects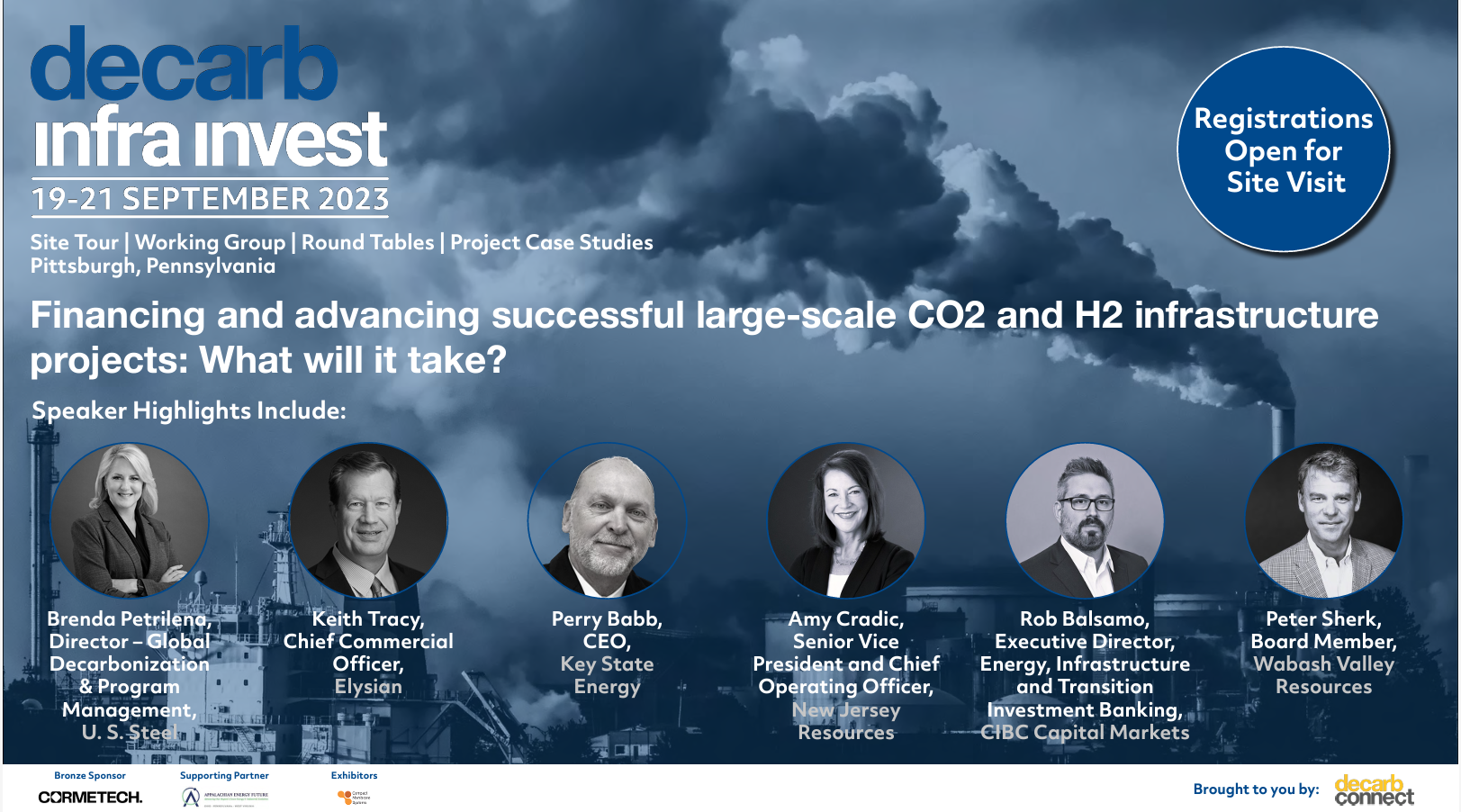 Date
Sep 19, 2023 - Sep 21, 2023
In order to achieve this large-scale decarbonization projects will need to be deployed at speed and scale. For industrials, particularly those from hard-to-abate sectors, CCUS and Hydrogen projects will be key components of their roadmaps to net zero. These projects will require partnerships between entities that have not had to collaborate before and involve complex and new business models and financing structures that will enable emitters to fulfil their obligations to reduce their carbon emissions.
But what will it take to achieve? We hear time and time again, that collaboration is key, but what does that look like? How should risk be allocated, and costs shared? What government incentives and initiatives are required? What does meaningful community engagement look like and what examples go beyond a box ticking exercise?
This September in Pittsburgh, join 30+ speakers and 200+ attendees from project developers, industrials, investors and government representatives to identify and tackle the core challenges in advancing CO2 and H2 projects for decarbonization. We will explore different financing structures and business models for large scale transportation and storage projects and assess the benefits and challenges of developing industrial hub and cluster projects at scale.
Key reasons that make this event the right one for you:
Take-away practical and implementable consortia insights from sessions, discussions with your peers and meet with potential project partners. Find out about the business models and hub opportunities ripe for your involvement.
This two-day, in-person event provides ample time for deeper and more meaningful networking. You will benefit from informal dialogue and shared learning during formats like the site visit to Shell's Monaca Plant, the working group, drinks reception, breaks and round table discussions.
You'll learn how 200+ leaders in decarbonisation are assessing risk and reward – people leading & assessing major projects industry, developers, infrastructure, tech and finance from hard to abate sectors, project developers, infrastructure and finance. We believe nothing can replace the value of in- person meetings. Get out from behind your desk and come away energized, with the connections and insights you need to take your project to the next level.
Take an active role in round table discussions, working groups and 1-2-1 meetings. This is a unique and effective way for you to expand your network.
Sign up for the Monaca Plant site tour to get a feel for how sustainability and decarbonization are designed in to the plant and its operations .. a great way to get ideas but also to start networking a