ROCIS Low Cost Monitoring Project cohort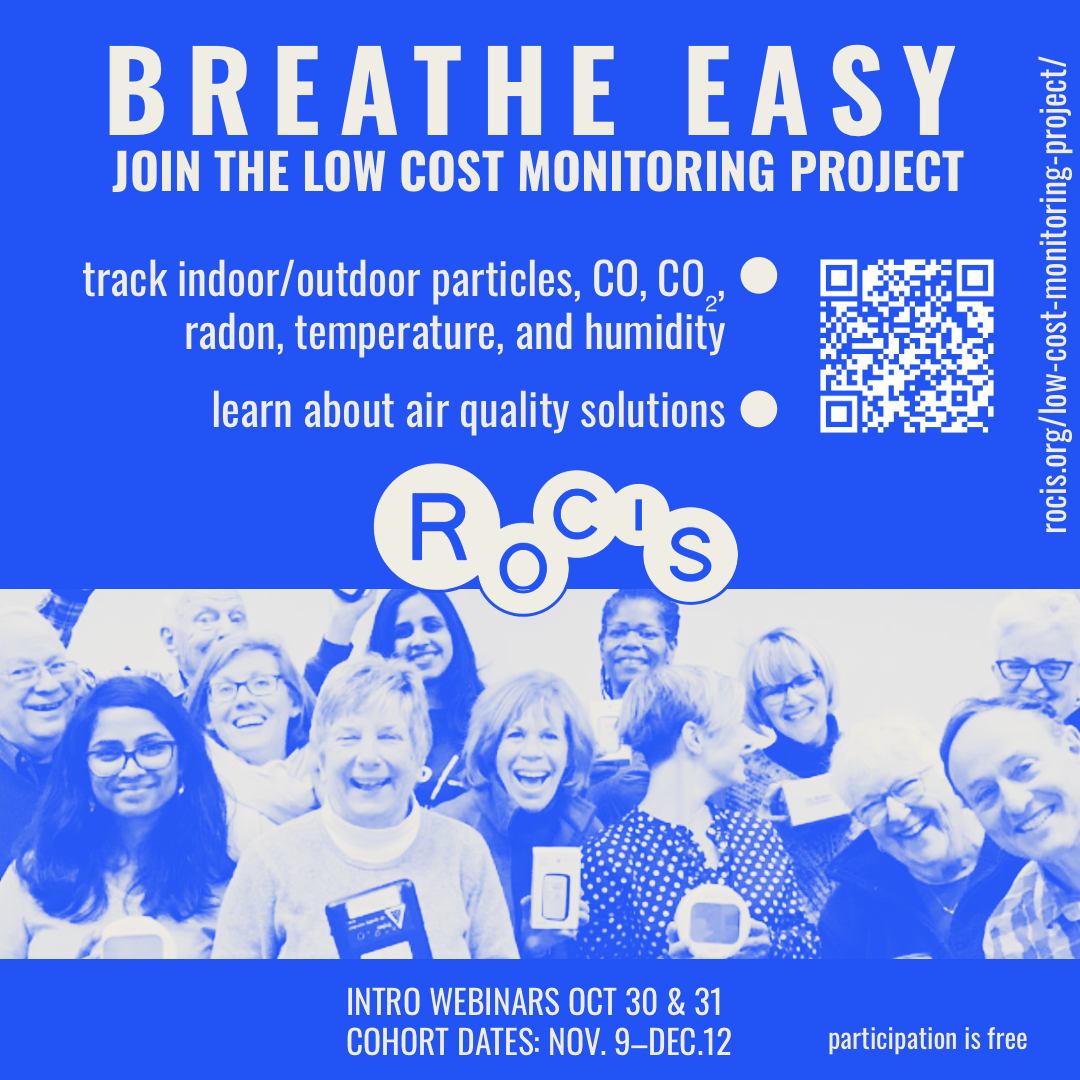 The ROCIS Low Cost Monitoring Project (LCMP) invites residents of Southwestern PA to learn more about their air quality through data collection and informational sessions. ROCIS loans participants a kit of 7 devices that measure indoor and outdoor particles, CO (carbon monoxide), CO2 (carbon dioxide), radon, temperature, and humidity. Virtual programming. Participation is free.
Anyone interested in joining LCMP should attend our introductory webinar first. Bring your questions about monitoring and air quality. After the webinar, you'll decide whether you want to commit to joining our upcoming cohort. The intro webinar is being offered twice: Oct. 30 at 7:00 p.m. ET & Oct. 31 at 10:30 a.m. ET. https://register.gotowebinar.com/rt/428880337575448918
Cohort sessions run from Thursday, November 9 to Tuesday, December 12.