Re!magine Beaver County presents: Economic Design for the Long Run with Industrial Hemp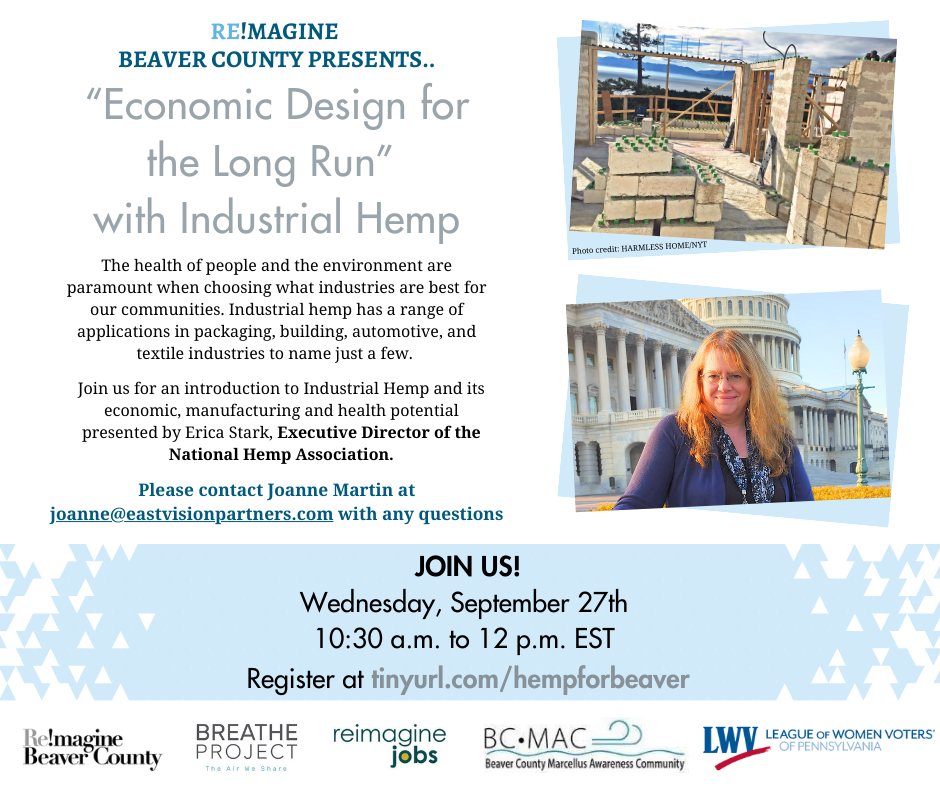 Organizer
ReImagine Beaver County
Join Us: Economic Design for the Long Run with Industrial Hemp.
Share with your colleagues and networks!
Event #2 in the SWPA Bioeconomy Series hosted by ReImagine Beaver County.
Industrial hemp has hundreds of applications in packaging, construction, textiles, renewable energy, land remediation and more. Following an expert presentation, we will have ample time for group discussion about steps we can take in our region to amplify the production and processing of industrial hemp, and spur manufacturing to create high quality jobs to benefit local communities.
Featuring: Erica Stark, Executive Director of the National Hemp Association, Board Chair of the PA Hemp Industry Council, and an Advisory Member of the PA Industrial Hem Engine. Ms. Stark is an expert working at State and National levels.