Rally for Action: Stop Shell's Pollution!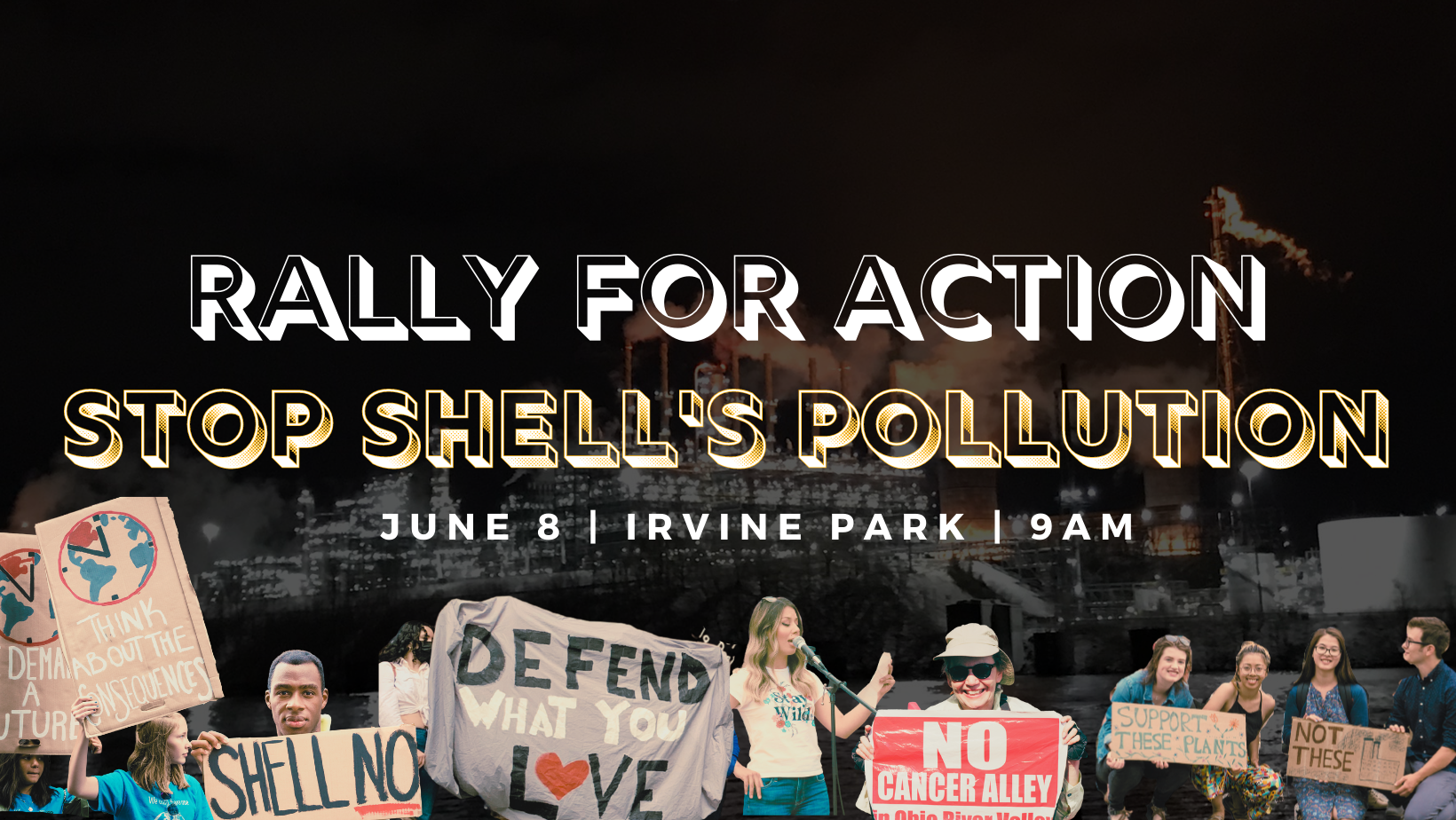 Join the Shell Accountability Campaign on Thursday, June 8 at 9am in Irvine
Park (Beaver, PA 15009) for our first in-person rally since the toxic Shell plant came online. We'll deliver our petition with more than 50k signatures to Shell, hear from local leaders, make clear our demands that Shell must immediately stop poisoning us and the Ohio River Valley, and celebrate our community.
Immediately after the rally, we'll walk across the street to the Beaver County Courthouse and pack the public Beaver County Commissioners meeting that begins at 10am. At the meeting, we'll call on our Commissioners to do more to keep us safe!