Pittsburgh Urban Farm Tour 2023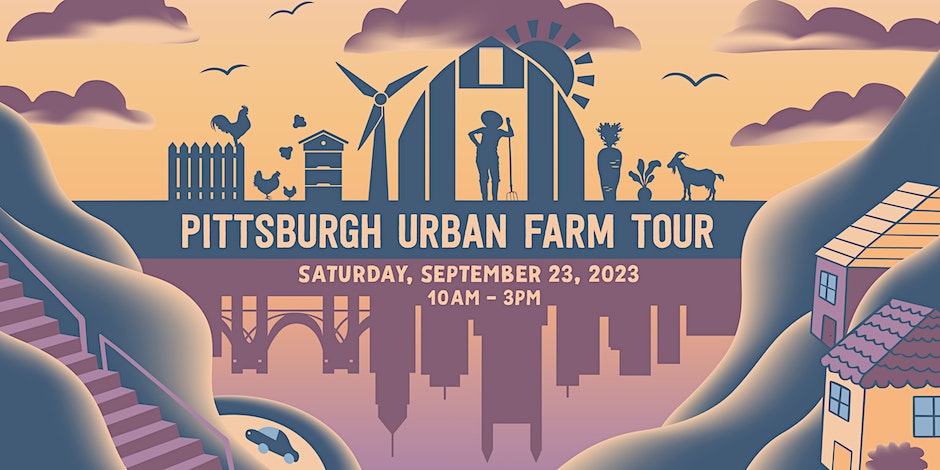 Organizer
Pittsburgh Food Policy Council
This self-guided tour allows participants to get to know Pittsburgh's urban farm sites and demonstrates the vital work they do: teaching community members how to grow food, remediating pollution, ensuring access to fresh local food, and converting disinvested areas into productive and safe green spaces.
Urban farms have a significant impact on our food system, local economy, and urban environment, so we want to ensure the farmers who manage these plots have access to the resources and capital they need to be successful — funds from the Farm Tour support participating sites and the Urban Growers Scholarship Fund. The Farm Tour is a fundraiser with sliding-scale tickets. Please give as generously as you can and choose the ticket option that is best for you.
Participants will start their tour at one of five hubs* around the city. There, you'll pick up your button (which will let farmers know that you're on the tour), tour booklet/map, and any pre-ordered t-shirts (printed locally by Commonwealth Press!).
This is a self-guided tour. The following farms will be open 10:00 AM – 3:00 PM — plan ahead to ensure you can hit as many sites as possible!