Measuring Up Our Water Townhall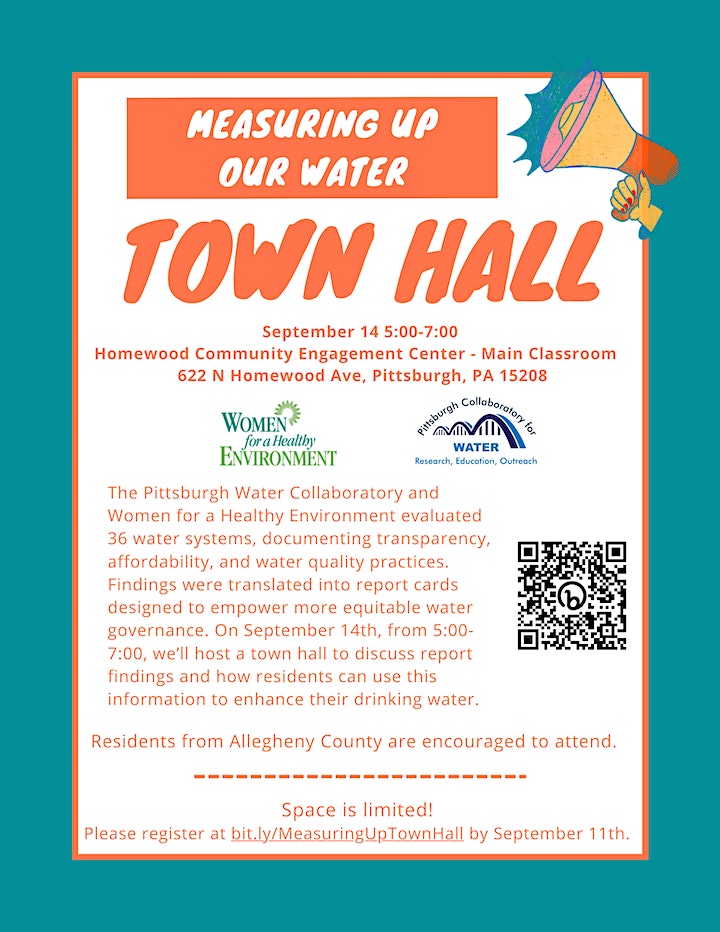 Venue
University of Pittsburgh Community Engagement Center (Pitt CEC) – Homewood
Organizer
Pittsburgh Water Collaboratory
The Pittsburgh Water Collaboratory and Women for a Healthy Environment evaluated 36 water systems, documenting transparency, affordability, and water quality practices. Findings were translated into report cards designed to empower more equitable water governance. On September 14th, from 5:00-7:00, we'll host a town hall to discuss report findings and how residents can use this information to enhance their drinking water.
Residents from Allegheny County are encouraged to attend.
Space is limited!
Please register by September 11th.