Making the Connection: Mental Health in the Time of the Climate Crisis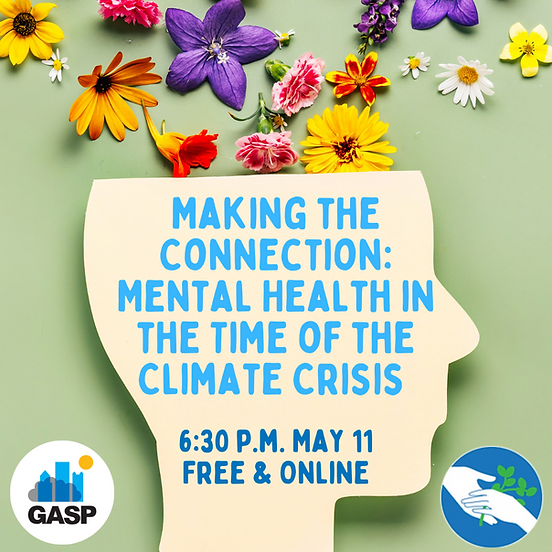 Climate anxiety can lead to symptoms like panic attacks, loss of appetite, irritability, and sleeplessness. Please join GASP at 6:30 p.m. on May 11 for a virtual Making the Connection event where we will explore tools and strategies we can all use to build resiliency, prevent burnout, and keep away despair.
Our discussion will be led by Dr. Graham Standish, executive director of Samaritan Counseling of Western PA.