Healthy Homes Resource Fair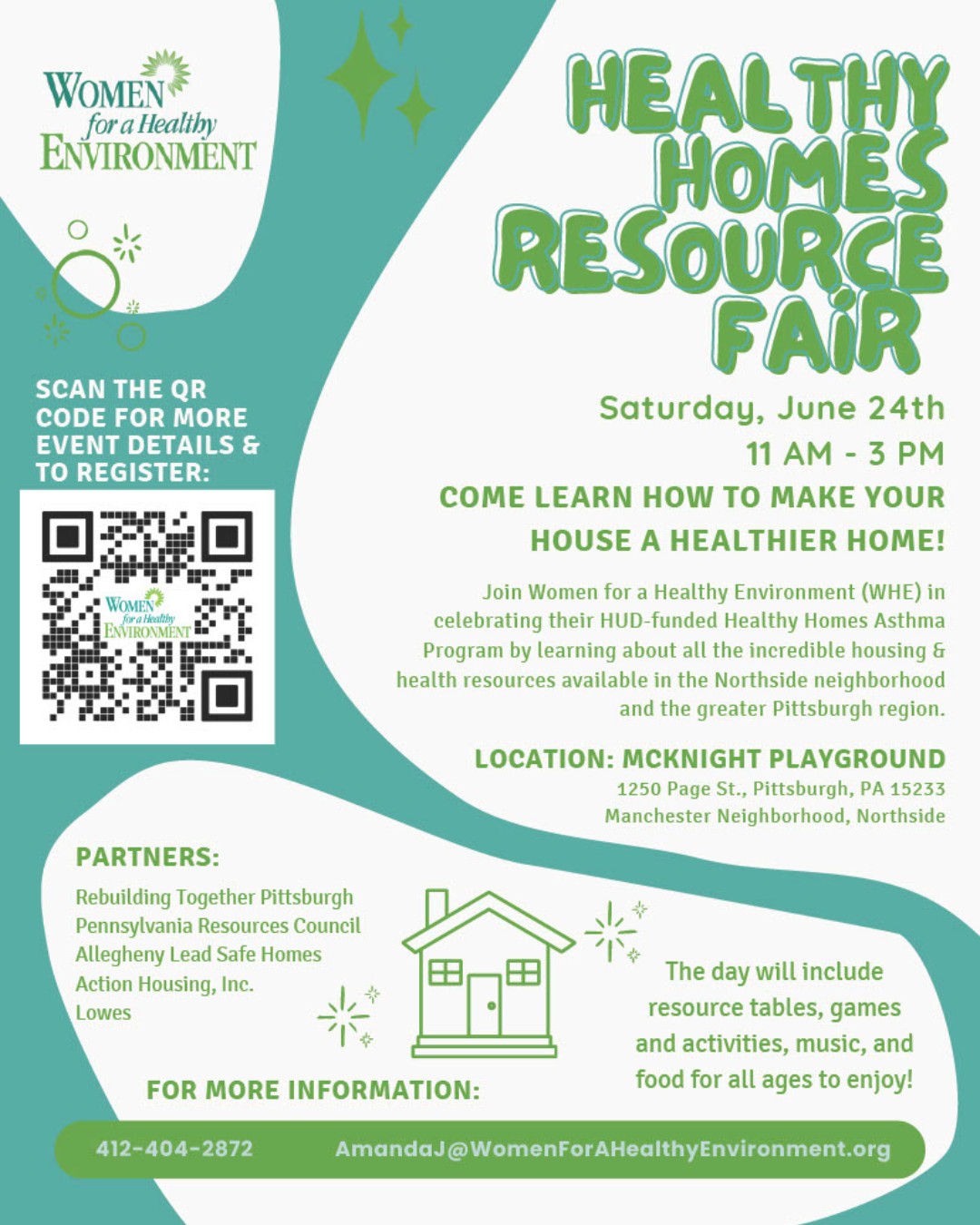 Venue
Mcknight Playground
Organizer
Women for a Healthy Environment
Women for a Healthy Environment (WHE) received a Healthy Homes Production Grant from Department of Housing and Urban Development (HUD) to develop our Healthy Homes Asthma Program (HHAP). The program is working to identify and enroll 130 households in Allegheny County to deliver interventions proven to improve the health outcomes of children residing in the home with an asthma diagnosis. Across Allegheny County, asthma prevalence, emergency department visits, and hospitalizations are higher than the national average and disproportionately impact children of color.
To celebrate the investment of funds in Pittsburgh's housing infrastructure, WHE is organizing a Healthy Housing Resource Fair. WHE is actively working to engage community and neighborhood groups in the Manchester and Northside areas to support and attend the event.
The resource fair will be held in the Manchester community at McKnight Playground (permit pending; rain location TBD) on Saturday, June 24th from 11 am to 3 pm. The event day will celebrate the work of the HUD-funded programs and provide community education from numerous organizations during the resource fair. The day will include resource tables, games and activities, music, and food for all ages to enjoy!
Food – Revival Chili Food Truck: Revival Chili provides great food & employment opportunities to disadvantaged individuals. Come out to get some great food!! http://revivalchili.com/
Face Paint – PGH Party Creations will be providing face painting from 11am – 1pm, free for anyone stopping by!
Learn more about healthy home resources HERE