Friends of the Riverfront 2023 Trail Mixer and Fundraiser "Building Trails, Building Bridges"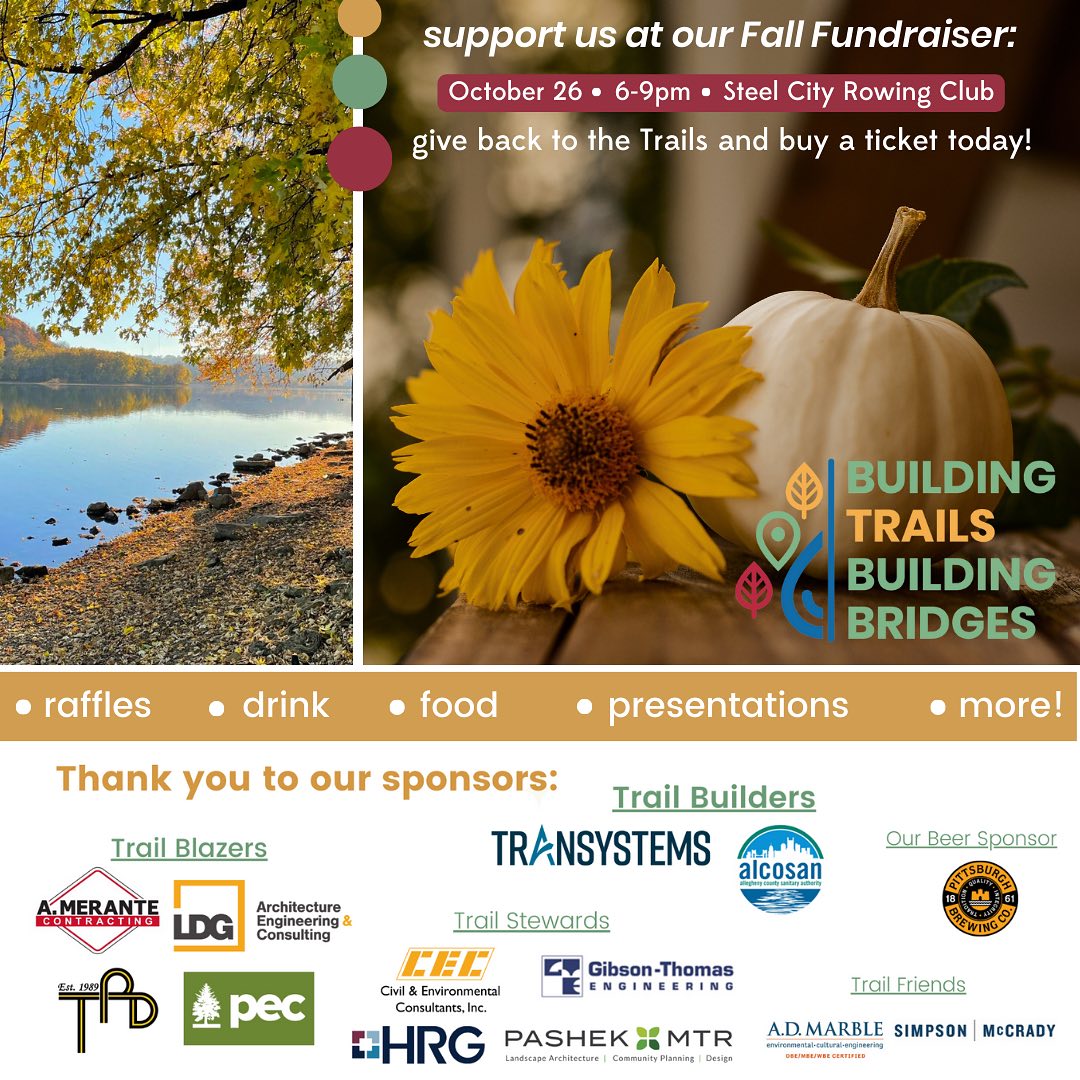 Venue
Steel City Rowing Club
Organizer
Friends of the Riverfront
Taking place at the beautiful Steel City Rowing Club facility, the "Building Trails, Building Bridges" Trail Mixer is both a celebration of the progress so far on the Allegheny River segments of the trail, and also a recognition of the fact that we don't make trails happen alone. 
Without our community partners and the support of many dedicated companies, organizations, and individuals across our region, we wouldn't have a trail – let alone more than 33 miles and counting. 
The "bridges" we build through that support are why the Three Rivers Heritage Trail and Water Trail exist.
Featured Speaker will be Rep. Chris Deluzio, D-17
They will also be welcoming speaker Chris Blackwell, Planning Director of Penn Hills
and honoring Darla Cravotta, Allegheny County's Director of Community Relations with the Friends' 2023 Martin O'Malley Award
Map of Verona segment of forthcoming VOPP Trail
View of the Verona area of the forthcoming Verona, Oakmont, Plum and Penn Hills (VOPP) segment of the Three Rivers Heritage Trail.