EPA webinar: How Does Air Pollution Affect Plants and Ecosystems?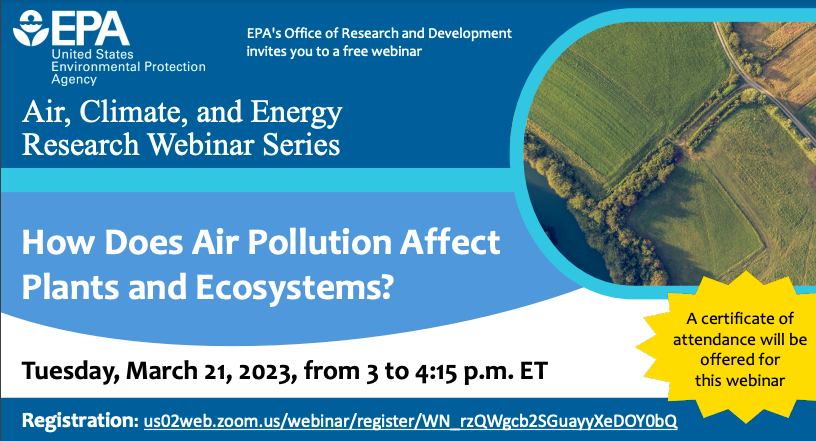 Date
Tuesday, March 21, 2023
This webinar will discuss air pollution research on trees, crops, and ecosystems, with a focus on ground-level ozone from the last several decades to the present. How this research can be used to inform policy at the EPA and other agencies will be also be discussed.