BIPOC Day at the Statehouse: Centering People in Environmental Justice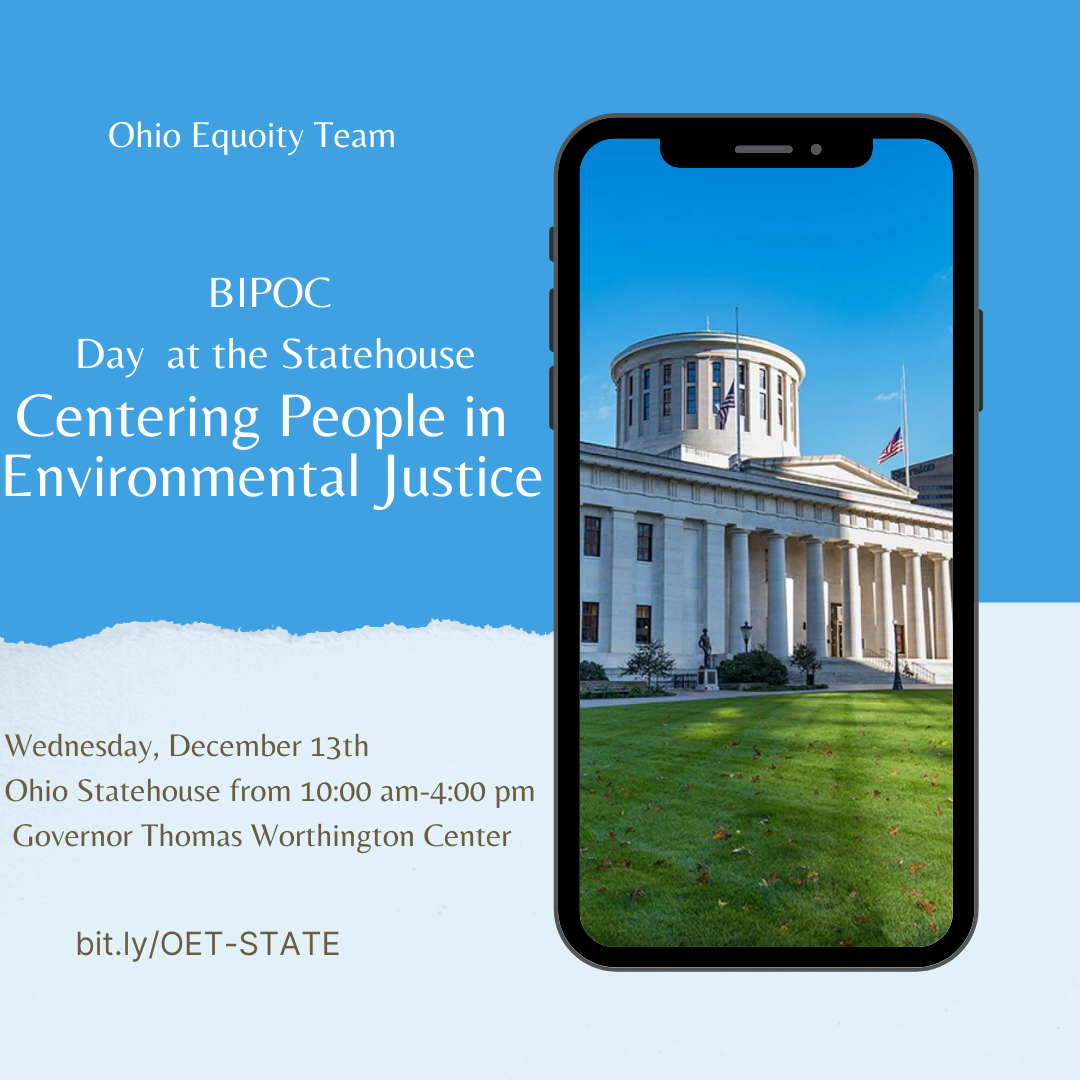 Organizer
Ohio Sierra Club
Join Sierra Club on Wednesday, December 13th at The Ohio Statehouse from 10:00 am- 4:00 pm in the Governor Thomas Worthington Center for a powerful day of learning, networking and advocating for environmental justice! This in-person event is dedicated to uplifting the voices and experiences of Black, Indigenous, and People of Color (BIPOC) communities. Together, we will address urgent environmental issues impacting our communities and work towards sustainable solutions:
Don't miss this opportunity to connect with like-minded individuals, learn from inspiring speakers, and engage in meaningful discussions. Let's come together to create a more equitable and inclusive future for all.
Whether you're an environmental justice advocate, activist, student, healthcare worker, or just interested in the topic, this is a space for you! Mark your calendars and be part of this important event.