Allegheny County Parks Fracking Ban Bill Celebration!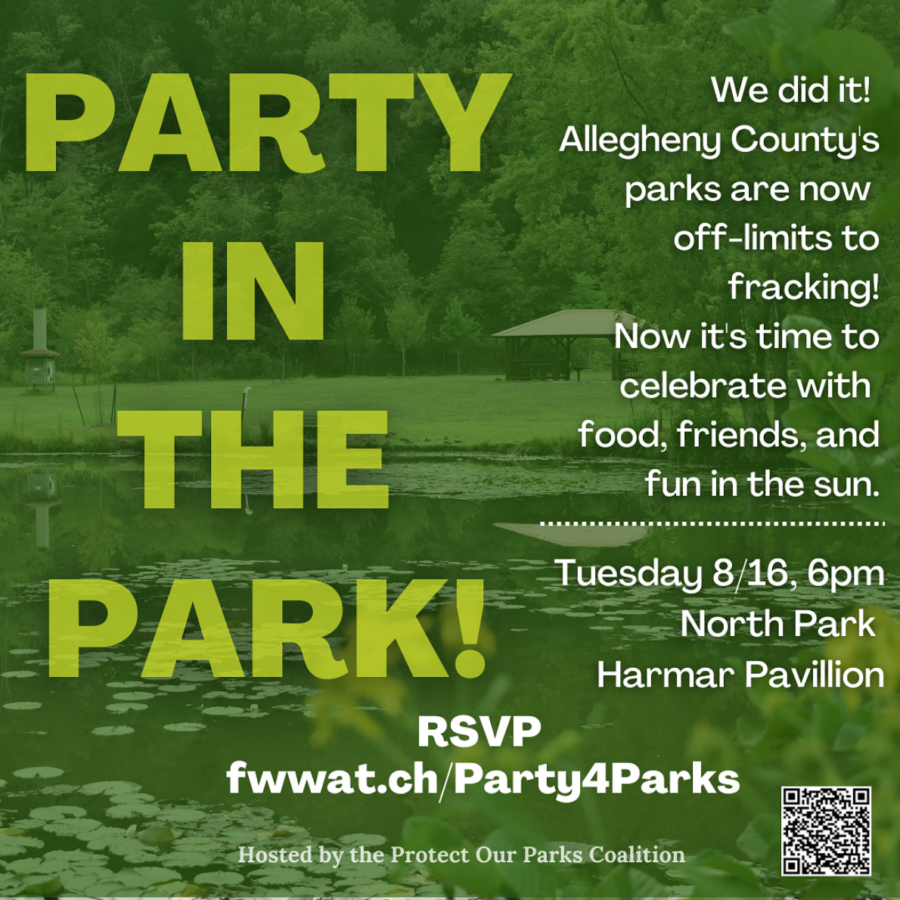 Venue
North Park Harmar Pavillion
Organizer
Food and Water Watch
We did it! Fracking in Allegheny County Parks has officially been banned, keeping them safe for today and future generations to safely enjoy!
On August 16, 2022, join us in celebration of this historic event with food, fun activities, and friends!