Air Quality Town Hall #12: Where Have All the Dollars Gone?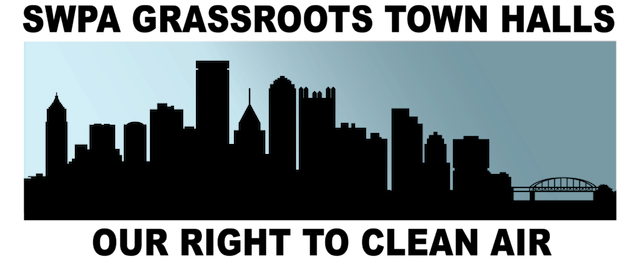 Organizer
SWPA Grassroots Air Quality Coalition
The 2019 Allegheny County Health Dept (ACHD) consent agreement with U.S. Steel to resolve USS's appeal of a $2.7 million civil penalty for violations at Clairton Coke Works let the company manage 90% of the funds for a Community Benefit Trust for Clairton and nearby towns. The remainder went to ACHD's Clean Air Fund. Additional penalties, of which there have been many, have followed that formula.
Spoiler alert, most of these funds have gone to meet governmental infrastructure needs, not to help residents cope with toxic emissions from Clairton Coke Works. Sara Innamorato and Joe Rockey, Allegheny County Executive candidates, were invited to the Town Hall to address this and other issues from our questionnaire to them.
Sara Innamorato responded to the questionnaire and will attend. To date, we have not heard from Joe Rockey.
Plans for going public with our petition to AHN & UPMC, urging them to speak about our region's air pollution which makes this one of the unhealthiest places in the country, will also be shared.