Convening: "Unsettling Matter, Gaining Ground: We Refuse to Die" – FREE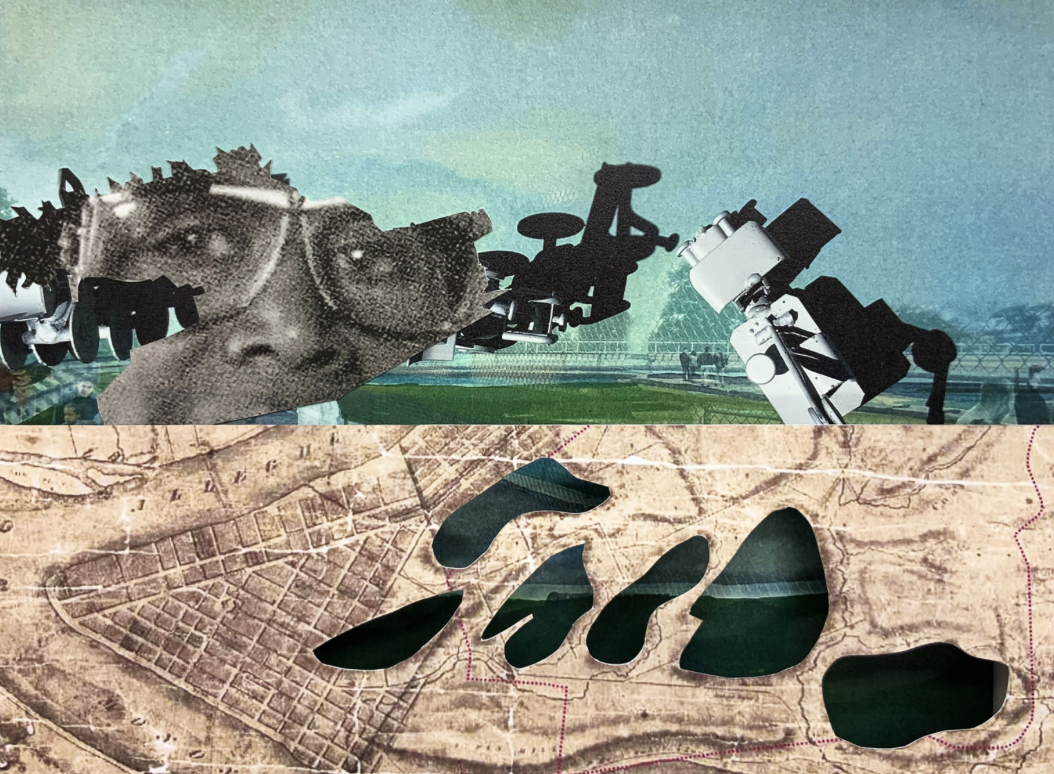 Date
Oct 5, 2023 - Oct 6, 2024
Venue
Carnegie Museum of Art
Organizer
Carnegie Museum of Art
With "We Refuse to Die," the living dead speak back—forging a coalition of the living and the dead, in which the ancestors are not simply victims of industrial pollution, but allies and agents of change.
Witness the unveiling of this series of art happenings in SWPA , a profound installation that seeks to empower frontline community residents who are the allies and agents of change when it comes to industrial pollution.
"Unsettling Matter, Gaining Ground" brings together historical artworks from the museum's collection alongside contemporary projects and new commissions to narrate the complex stories of how fossil fuel economies have been produced and upheld; whom they have excluded and left vulnerable; and how they have shaped and disrupted cities, communities, and ecologies.
Schedule of Events/ Free (Click REGISTER for FREE Tickets)
Thurs., Oct. 5, 2023
Keynote Address
5:30–6:30 p.m., Carnegie Museum of Art Theater
Gökçe Günel, Associate Professor in Anthropology at Rice University
Thousands of Feet Below our Ground
6:40–6:50 p.m., Carnegie Museum of Art Theater
Imani Jacqueline Brown, The holes in the earth mirror the holes in our souls (and from them we can grow trees)
Fri., Oct. 6, 2023
Gallery Tour of Unsettling Matter, Gaining Ground
10–10:45 a.m., Heinz Architectural Center Galleries
Ala Tannir and Theodossis Issaias, curators 

At the Intersection of Art, Environment, and Law
11 a.m.–noon, Carnegie Museum of Art Theater
Cooking Sections, Offsetted
Eliza Evans, All the Way to Hell
Aviva Rahmani, artist and environmental activist
Mari Margil, Executive Director of the Center for Democratic and Environmental Rights, Washington
Lunch
noon–1 p.m.
At the Front Lines
1–2 p.m., Carnegie Museum of Art Theater
Not An Alternative (Beka Economopoulos and Steve Lyons), We Refuse to Die
Nida Rehman, Past Harms, Future Visions, and Assistant Professor at Carnegie Mellon University
Edith Abeyta, artist and activist
Archbishop Marcia Dinkins, executive director of Black Women Rising, Black Appalachian Coalition
Screening
2:10–2:20 p.m., Carnegie Museum of Art Theater
DESIGN EARTH, The Way of the Dinosaur (animation 6:00min)

From our Discipline(s)
2:30–3:40 p.m., Carnegie Museum of Art Theater
Laia Celma and Pep Avilés, Dystopian Carousel
Rania Ghosn, DESIGN EARTH and Associate Professor of Architecture and Urbanism at the Massachusetts Institute of Technology
Shaun Slifer, artist and Creative Director at the West Virginia Mine Wars
Imani Jacqueline Brown, artist, activist, and researcher.Moderated by Ala Tannir and Theodossis Issaias
Further events around the totems will take place Nov. 9-12. Check back for details.
Toxic Tours, which leave from the museum, to so-called "sacrifice zones" in the broader Pittsburgh region. Open to members of the public, and led by health professionals and impacted residents, these tours will visit fracking drill pads, compressor stations, pipelines, and petrochemical plants.

Public ritual

 around the inaugural installation of an Externality carving, at the property of a resident living in proximity to polluting infrastructure. At the ceremony, the carving will be planted in the ground, and local organizers, faith leaders, and community members will speak to the struggles they share with others across the country, and to those we have lost, the ancestors whose legacies we build upon.